The XXII World Congress of the International Measurement Confederation (IMEKO) was held in the UK at the 3rd - 6th Sep., 2018. In this World Congress, Technical Institute of Physics and Chemistry (TIPC) of the Chinese Academy of Sciences jointed with Laboratoire national de métrologie et d'essais-Conservatoire national des arts et métiers (LNE-Cnam) submitted a paper "Progress towards single pressure refractive index gas thermometry of He4 from 5K to 25K" (first author: Bo Gao, corresponding author: Ercang Luo), and won the highest award "IMEKO Stryker Award". This is the first time that Chinese scientists have won this award. (award link: http://www.imeko2018.org/papers/)
The World Congress of IMEKO is held every three years, aiming to exchange the progresses on the testing and manufacturing technologies of metrology instrument in the scientific research and industry areas. The XXII World Congress of IMEKO was held in the capital city of Northern Ireland, Belfast. More than 680 peoples attended this congress with 560 papers received. The two highest awards "IMEKO Stryker Award" were selected by Awards Committee among the recommend papers from 24 technical committees.
IMEKO, founded in 1958, is the largest and most important non-official academic organization in the field of measurement technology and instrument manufacturing. It is an advisory body of UNESCO and the United Nations industrial development organization (UNIDO), and is one of the five international joint associations (FIACC). IMEKO is a non-governmental organization with 42 member States, its fundamental objectives are the promotion of international interchange of scientific and technical information in the field of measurement and instrumentation and the enhancement of international co-operation among scientists and engineers from research and industry. The IMEKO organization is composed of the General Council (GC), the Technical Committee (TC), the Advisory Board (AB) and the Secretariat. GC is the highest council of IMEKO, consisting of one or two representatives from each member state, and then elected the chairman of the board of directors. Each member state has only one voting right; TC is established under GC. There are currently more than 24 specialized committees that provide global information on measurement techniques for IMEKO, and each TC is composed of experts recommended by each member state.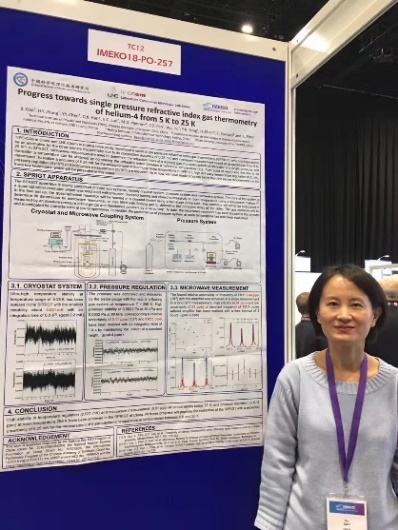 "IMEKO Stryker Award" poster.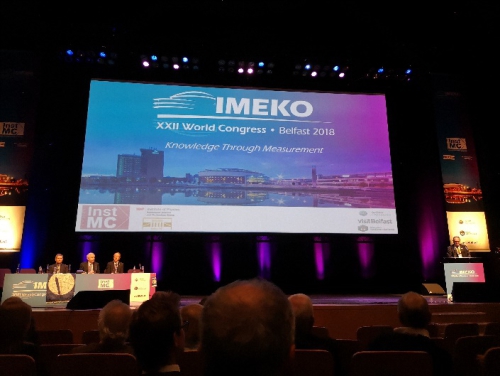 Opening ceremony of the XXII World Congress of IMEKO.