Invited by the CAS Key Laboratory of Prof. Jiangtao Li and the TIPC Youth Forum, Prof. Evengy Grigoryev and Dr. Konstantin Smirnov are from National Research Nuclear University Moscow Engineering Physics Institute (MEPhI) and Russian Academy of Sciences. They delivered two lectures respectively entitled "Advanced Methods for Consolidation of Powder Materials Assisted Pulsed Electromagnetic Field" and "Combustion Synthesis: History,Achievements and Prospects" at TIPC on Sept. 20th, 2018.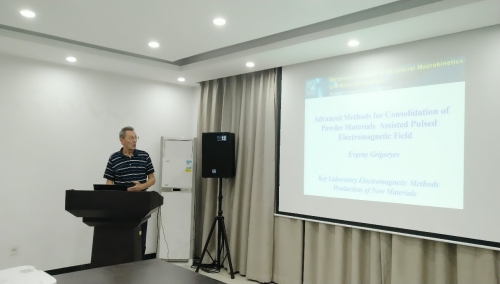 Prof. Evengy Grigoryev was giving a report.
Prof. Evengy Grigoryev started with surface tension. Then he introduced various advanced method of compacting powder materials assisted by pulsed electromagnetic processing and explained the problems and solutions in curing and sintering with some examples. Some major equipment in his laboratory were mentioned in detail, such as microwave sintering, magnetic pulse compaction sintering and spark-plasma sintering technology, etc. He also proposed solutions of hybrid technology, which gave students and teachers new ideas about sintering.
Dr. Konstantin Smirnov was giving a report.
Dr. Konstantin Smirnov is a senior expert in the field of combustion synthesis. During the seminar, Dr. Smirnov presented his latest research on nanopowder, 2D-Structures and carbon nanotubes synthesis by combustion, and discussed with TIPC faculties and students.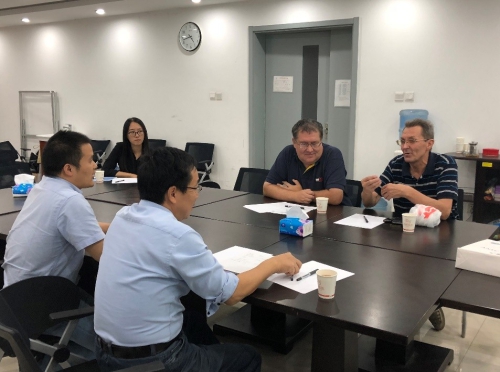 The speakers and the audiences were discussing the concerning issues.